Hi all,
I'm reviving this blog after leaving it rot for quite some time(maybe too long).
This time, I'll just cover it up with a G53SX Review. As I've just collected it recently and posting the review while typing on the laptop itself.
This is a G53SX, this specific model comes with the GTX 560M which many user complained that it has a crippled bus width.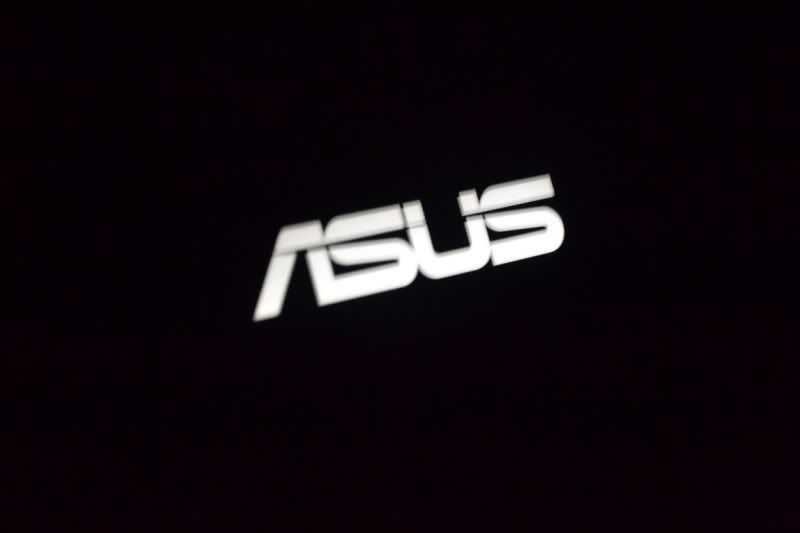 We'll start off with a BBB(Big Bad Box) LOL.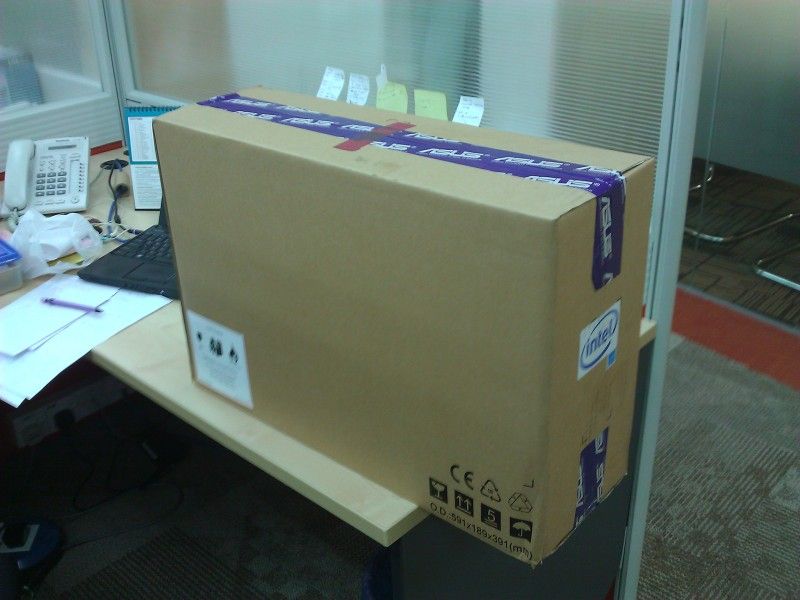 Here's what inside that big box. :D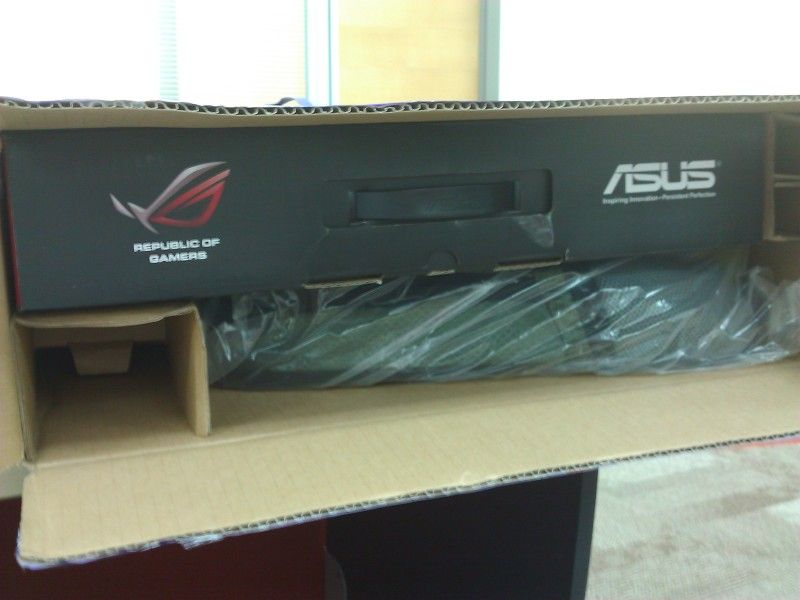 The big black/red ROG box is the laptop box, the green color bag in the plastic bag intact is the Bundled Bag, and Mouse is hidden on one compartment.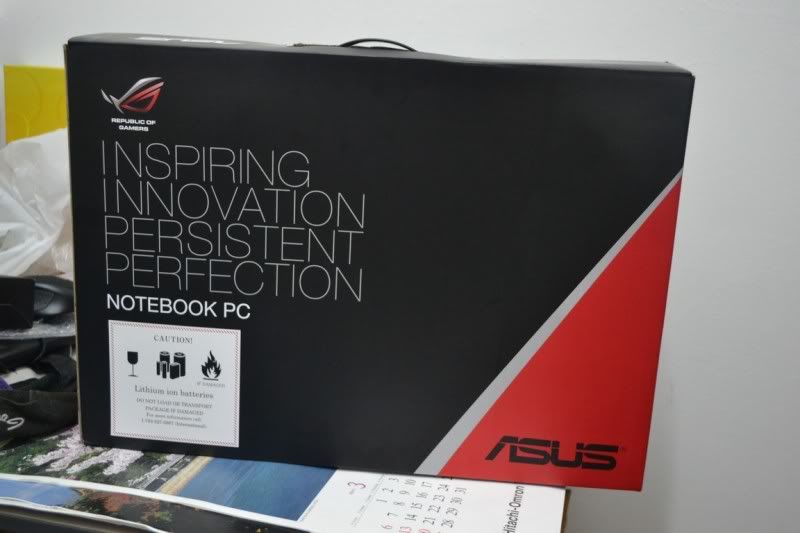 The red/black box out of the box. A box in a box.
This is the laptop itself.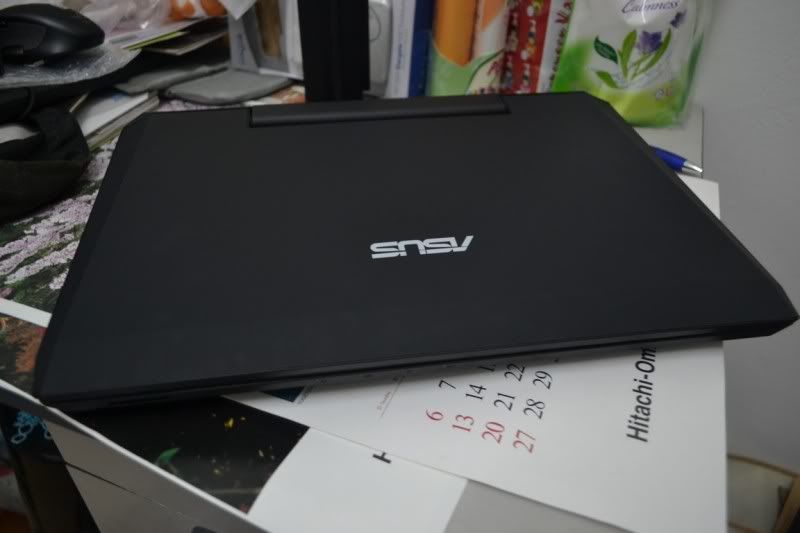 This laptop is HUGE.
I'll just brief what do we have on each angle of the laptop.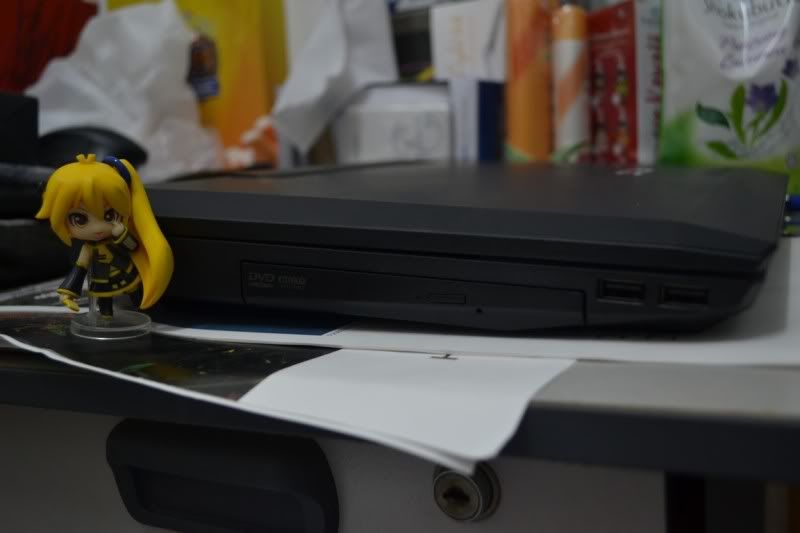 The left side has a Optical Drive Bay, followed by 2x USB 2.0 ports.
The Back side has a dual vent which blows the hot air out from the back, this dual vent design is the eye-catchy feature that caught my attention ever since Asus introduced G73JH back in June 2010. Next to each vent has a k-slot lock, which u could say u could actually hook up 2 Kensington locks onto this laptop, perhaps double the protection?
Note that, Left Vent(in the pic) is the GPU heat, Right Vent is the CPU. On normal Usage, normally user will feel the GPU vent will blow more heat compared to CPU vent.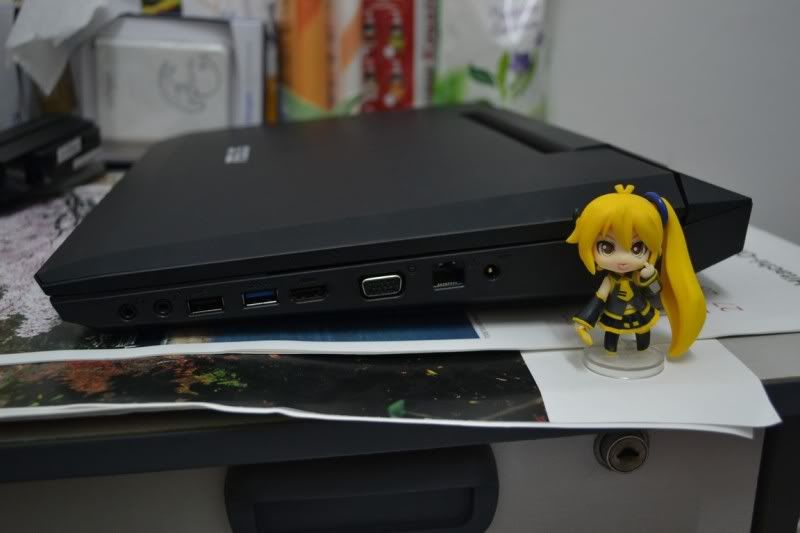 From Left, Audio Jack, Microphone Jack, 1x USB 2.0 port, 1x SS USB 3.0 Port, HDMI1.4a(which enable 3D Images/Video Transmission), VGA (For projector usage or CRT monitor if u has some CRT lying around), RJ45 Port(LAN), Power Port.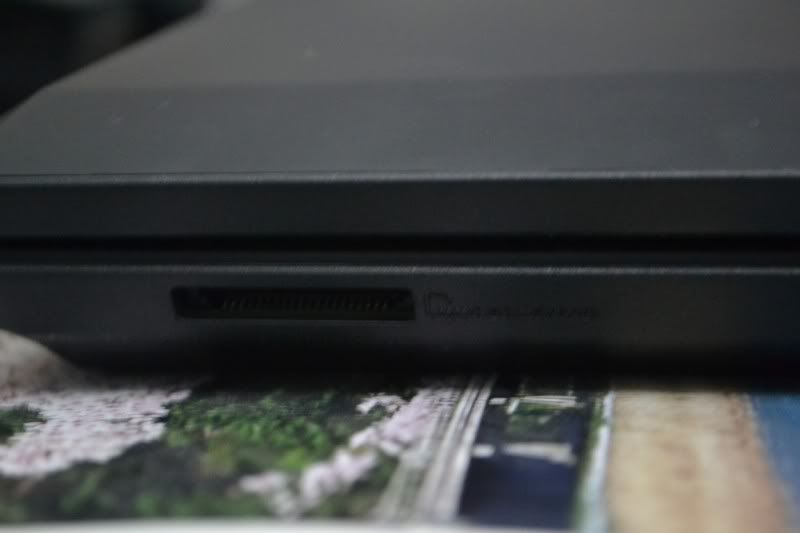 This is the Card Reader slot which could read SD/SDHC/MSPD memory card. Micro SD/SDHC will required the adapter itself.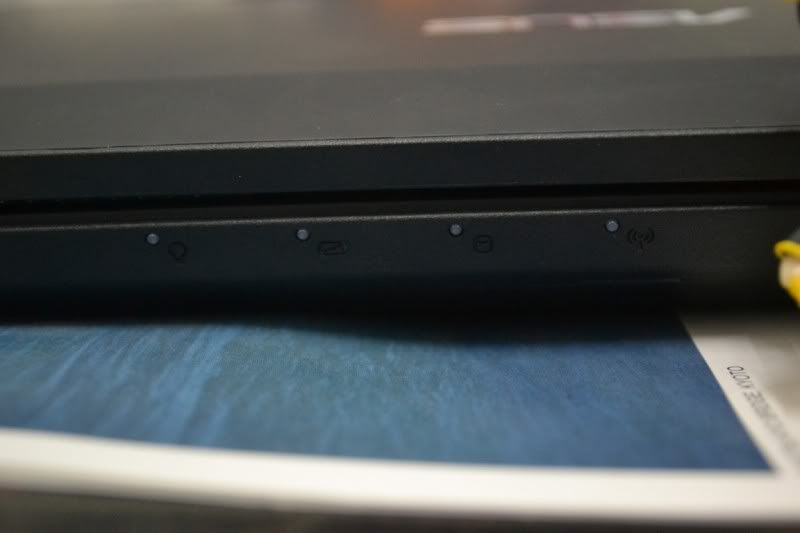 This is the front Indicator.
(From Left) Power Indicator, Battery Indicator, Hard Disk Activity Indicator, and Wireless Indicator.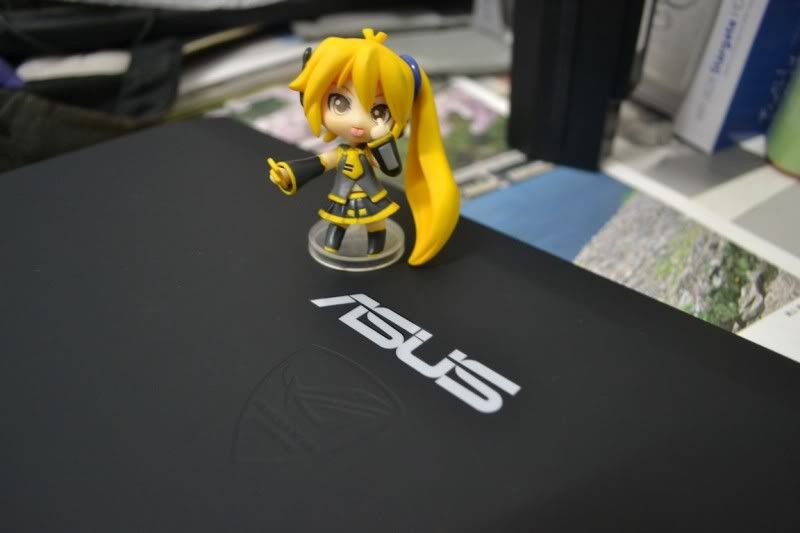 This is so far for the physical outlook of the G53SX Laptop.
Let's move on what inside the ROG Box aside from the laptop.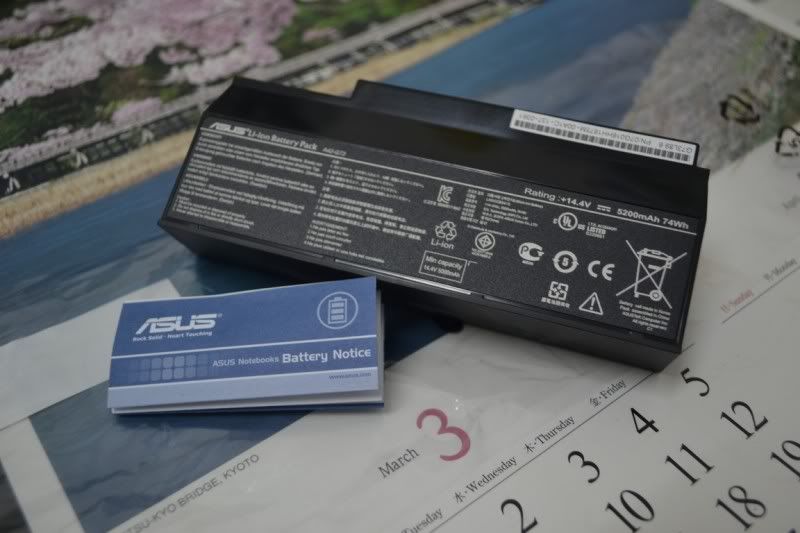 This is the battery pack, it is the same kind of battery which is used in G53/G73/VX7. As it is the same design that has been shared ever since G73JH launch.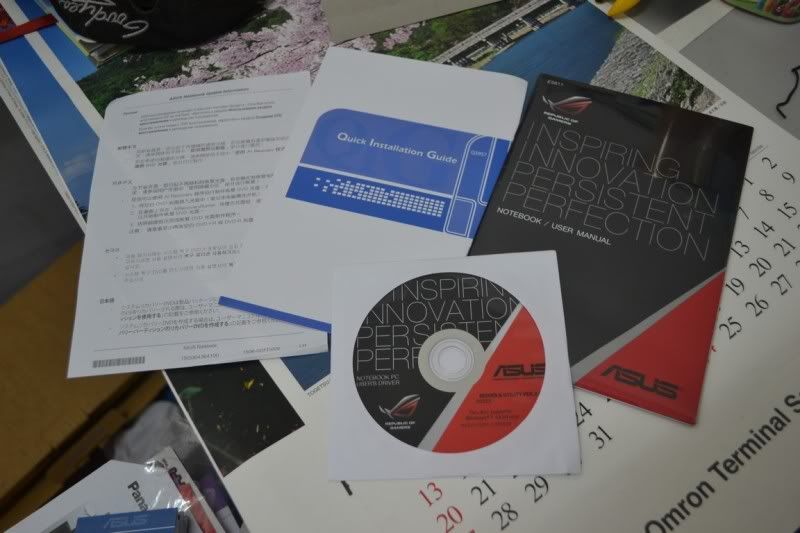 User Manual, Driver CD, Quick Start Guide, and Asus Notebook Update Information.
Personally, I would prefer NOT TO USE the Driver CD. Always get the latest driver from Asus Website for laptop. As for Nvidia Driver, get the latest driver from Nvidia Website.
The rest of the post are .... I mean more posting will be available soon. TO BE CONTINUE. Cheers.